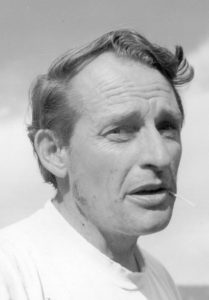 Richard Kealiher passed away peacefully May 3, after a gradual decline in health. He was surrounded and supported by his loving family during the last days of his life.
Richard was born in Greeley Colo., and lived in the suburbs of Denver, Colo., until 1975, when he moved his family to Burns.
He enjoyed his family, fishing, hunting, photography, bird watching, gun and knife collecting, coin collecting, and most of all, telling stories.
Richard is survived by his wife of 63 years, Charlene R. Maynard Kealiher; five children (and spouses), Richard L. Kealiher (Keni), Diana L. Botkins (Ray), Jeffery J. Kealiher (Kim), Kelly A. McCracken (Paul), Lori K. Curtis (Mark); 15 grand children, Jeremiah, Richard, Joey, Kittie, Amber, Brandon, Cassie John, Chelsea, Mathieu, Samuel, Anna, Peter, Sara, and Megan; 19 great-grandchildren, Mackenzie, Beckham, Nolan, Cooper, Beau, Kylee, Tyler, Kaden, Brianna, Rylie, Addysen, Jacob, Eryk, Mackenzi, Michael (Ike), Ashley, McKenna, and Sophie; brother, David, and his wife, Shirley Kealiher; sister, Jeanette, and her husband, Clyde Stoker; and numerous nieces and nephews.
He was preceded in death by his father, Richard E. Kelaiher; and mother, Geneva A. Mackey-Kealiher.
A service was held May 7 at the Burns Christian Church. In lieu of flowers, donations may be made to the Burns Christian Church.