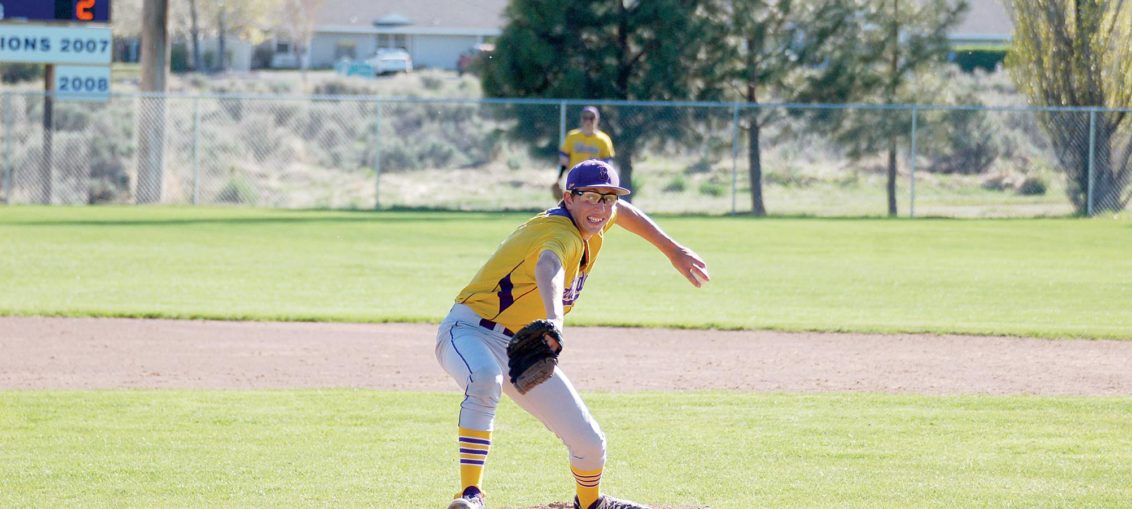 Justin Lewellen pitched his second shutout of the week as Burns defeated Pilot Rock/Nixyaawii 4-0 at Burns on Tuesday, April 19. Lewellen struck out 10 and only allowed five hits in the league contest.
In the fourth inning, Talon Case's sacrifice bunt brought in runners from first and second to give the Hilanders a 2-0 lead. In the fifth inning, Ty Hueckman hit a run-scoring double, and was followed by a Ty Reid single that scored Hueckman to put Burns up 4-0.
•••
Burns pushed across seven runs in the third inning to take a big lead, and easily defeated Pilot Rock/Nixyaawii 12-2 in five innings of the first game of a doubleheader in Pilot Rock on Friday, April 22.
The Hilanders had nine hits in the game, with four extra-base hits. Kalib LaChapelle hit a home run, and Reid, Hueckman, and Lewellen all doubled in the contest.
Hueckman and Reid pitched, and combined to limit the opponent to only five hits, with Reid striking out five and Hueckman striking out six.
Zach McDonald pitched a complete game victory in the second game of the doubleheader with Pilot Rock/Nixyaawii, as Burns won 16-4 in another five-inning game. McDonald struck out nine and only gave up five hits. As in game one, Burns continued to pound the opponent's pitching with 13 hits, with most of the damage coming in the 10-run third inning. Trace Tiller and Reid connected for home runs in the game to help put the Hilanders in first place in Special District 7 with a 6-0 record.  Burns is now 12-5 on the season, and ranked No. 4 in the most recent OSAA rankings.