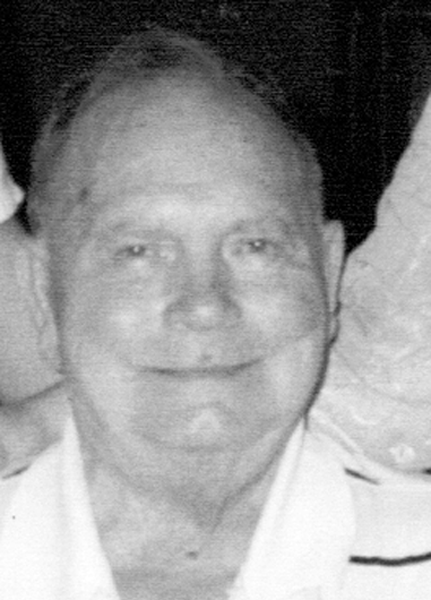 Elmer "Dale" Fry passed away March 23.
Dale was born Jan. 16, 1936, to the Reverend Louin and Margaret "Delsa" Coonts Fry in Wasola, Mo.
As a young adult, Dale moved to Bakersfield, Calif., where he picked cotton and crops, and met Juna Lorene Garner.  They were later married on July 6, 1956. The newlyweds moved to Burns, where they had four children.
Dale spent the majority of his career, about 35 years, at the Burns Ford Garage, starting in tires and moving to mechanic. His ingenuity allowed him to be able to create or fix (a.k.a. "jerry-rig") just about anything. He enjoyed outdoor activities such as fishing, hunting, and camping.  Indoors, he was a fan of puzzles and playing pool with his friends at the senior center, as well as board games, especially Monopoly. He loved telling stories and jokes, and many will remember him most for his boisterous, contagious laugh and smile. He was also a devout Christian who carried his Bible wherever he went, always ready to share a prayer or praise. He believed if the church doors were open, he should be there!
Dale is survived by his daughter, Louise and her husband, Robert Doke, of Willcox, Ariz.; daughter, Darlene Hicks of Burns; daughter, Lily Fry of Portland; son, Bobby Fry of Burns; five grandchildren, nine great-grandchildren, and one great-great-grandson. Additionally, he had three beloved step grandchildren, five great-grandchildren, and many friends.
He was preceded in death by his wife, Juna, in 1994; and his siblings, Lilliam Irene Clayton, Effia Louetta Johnston, Dr. Virgil Roy Lee Fry, and Elva Earnasteen (Fry) Clayton.
A service is scheduled for 2 p.m. Friday, April 8, at the Nazarene Church in Hines. Interment will follow at the Burns Cemetery.  Then, all in attendance are welcome to return to the Nazarene Church to celebrate another favorite pasttime of Dale's — a potluck.
In lieu of flowers, the family respectfully requests donations to assist with final expenses be made to a fund set up at Selco Credit Union, or online at www.gofundme.com/wnvxwmwg.