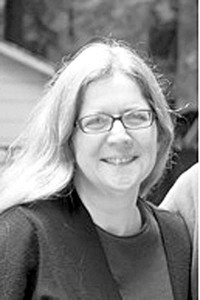 Kimberly Patricia (Trainer) Roadifer of Concord, Calif., passed away March 17.
She was born Nov. 18, 1961. Kim was a resident of Burns for most of her childhood, and graduated from Burns Union High School in 1980.
Kimberly is survived by her husband, John; children, Juan and Jessica; parents, Charles and Clara Trainer; and sister, Audrey Puscas.
A memorial service will be held at 10 a.m. Saturday, April 9, at Covenant Orthodox Presbyterian Church, 1623 University Ave. in Berkeley, Calif.  Private interment at Sacramento Valley National Cemetery, Dixon, Calif.
It is the family's preference that in lieu of flowers, a charitable donation be made to The Hospice of the East Bay (https://www.hospiceeastbay.org/donation-page) or a charity of your choice.