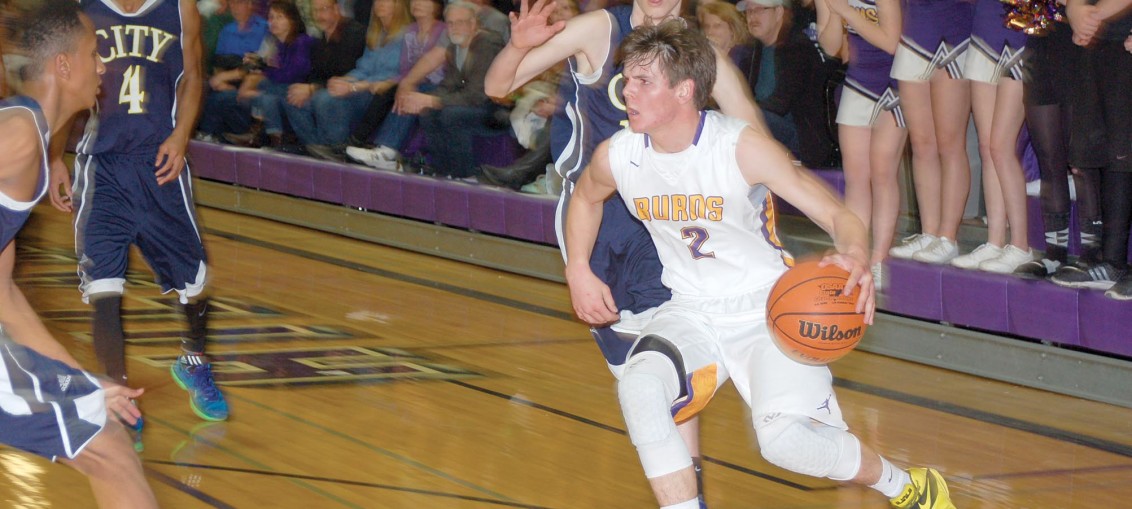 Down by one at the end of the third period, Burns outscored City Christian 27-10 over the final eight minutes for a 60-44 victory in the first round of the OSAA Boys 2A State Basketball Tournament.
The Lions led 34-33 at the end of the third quarter, and scored the first basket of the fourth period to take a three-point lead. The Hilanders' Trace Tiller and Ty Wayne Reid responded with back-to-back 3-pointers to put Burns up by three, and Tiller added another field goal to give Burns a five-point advantage.
A Lions' 3-point basket cut the lead down to two, but Ty Hueckman buried a shot from behind the arc to give Burns a 44-39 lead.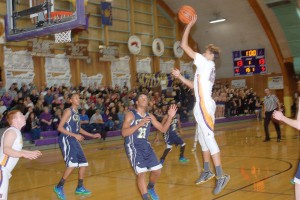 After the Lions made one of two free throw attempts to get to within four, Zach McDonald of Burns scored to stretch the lead to six with four minutes to play.
With less than three minutes to go, City Christian was forced to foul and Burns hit 10-of-12 from the charity stripe to pull away for the win.
Tiller led the Hilanders scoring attack with 21 points, and Reid finished with 14 points. Scott Davies added eight, Hueckman seven, and McDonald six.
The game saw several ties and lead changes throughout the first half as Burns led 15-13 at the end of the first quarter, and City Christian was up 23-21 at halftime.
The Hilanders regained the lead with an 8-0 run to start the third quarter, and City Christian finished the quarter with a 7-0 run that included a 3-pointer as time expired.
The Hilanders now advance to the final eight-team bracket to be played in Pendleton. Burns' first game is at 8:15 p.m. Thursday, March 3, at the Pendleton Convention Center. The Hilanders, ranked seventh by the OSAA, will play Vernonia, the top-ranked 2A team.