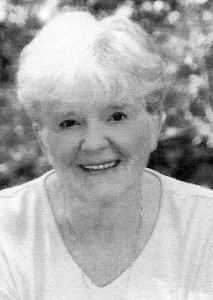 Cecilia "Ces" Carroll passed away Jan. 14 after a short but courageous battle with leukemia.
She was born Oct. 4, 1934, in Crane, the middle daughter of Ina (Cronin) and James McDonnell. She was raised in Harney County, and received her bachelor's degree in education from Eastern Oregon College of Education in 1956. Ces then earned her master's degree in education from Oregon State University in 1962. She began her teaching career in Oakridge, and moved to Hillsboro in 1964, continuing her career. She retired in 1989 from Glencoe High School.
Ces was involved in a number of activities,, including Soroptimist, Rotary, and was an avid volunteer at the St. Vincent de Paul food bank. She had many treasured friendships, and leaves fond memories with all.
Ces enjoyed painting, sewing, quilting, baking, reading, stitching, traveling, canning, and serving others. She was the real deal.
She is survived by her sisters, Helen (Bill) Dunbar and Mary (Boyd) Bishop; daughters, Lisl (Ernie) Cox and Jill (Jerry) Long; grandchildren, Tyson, Karissa, Kaitlin, Riley, Levi, and Max; step-grand-children, Shawn, Melissa, Justin, and Travis; great-grandchildren, Jaden and Jazmyn; step-great-grandchildren, Ava, Adrean, Lilly, Taylor, and Liam; and numerous nieces, nephews, cousins, and other extended family.
She was preceded in death by her father and mother.
Recitation of the rosary and Mass were held Jan. 30 at St. Matthew Catholic Church in Hillsboro.