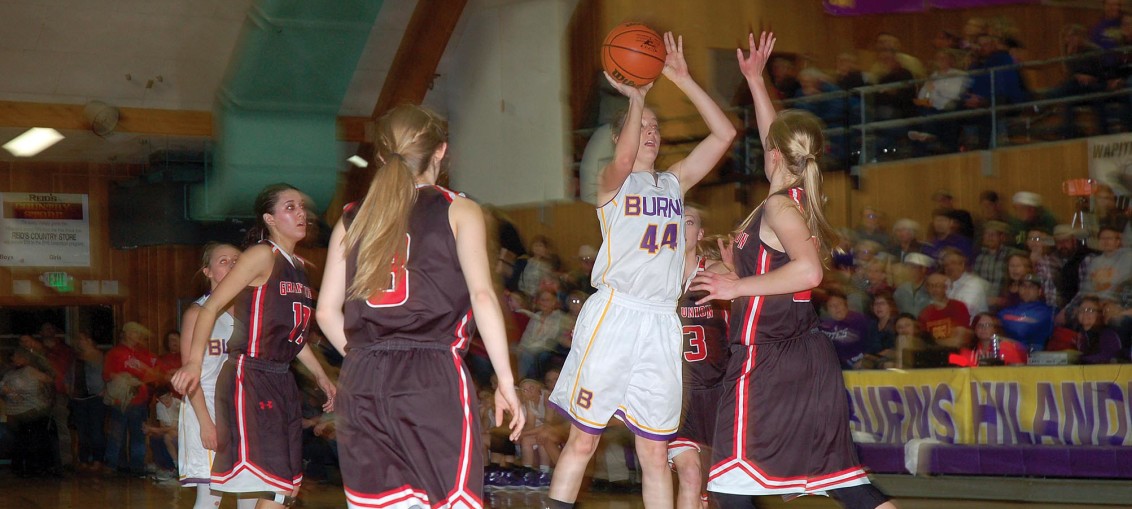 Burns to host games Feb. 5-6
Down 47-41 halfway through the fourth quarter, the Burns girls basketball team went on a 10-0 run for a 51-47 victory over Grant Union on Friday, Jan. 29, at Burns High School.
Catherine Clemens started the Hilanders' comeback  by scoring five points on three free throws and a bucket, and Abby Nonnenmacher sank two free throws to put Burns up 48-47 with 1:09 left in the game.
On Grant Union's next possession, Carli Feist came up with a key steal, and Clemens knocked down a shot to give Burns a three-point lead with 45 seconds to play.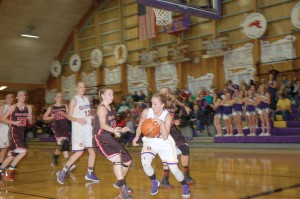 The Prospectors tried to work the ball inside on their next possession, but the Hilanders came up with another defensive stand as Madison Carson was bowled over, and the ensuing charging call gave the ball back to the Hilanders with 29 seconds to play.
Nonnenmacher then added one more free throw in the closing seconds to seal the victory.
Clemens finished with 21 points to lead the Hilander scoring attack, Lindsey Taylor had nine, Feist eight, Nonnenmacher seven, and Carson six.
The game was tied at 25-25 at halftime, and Grant Union led 39-38 at the end of the third quarter.
Two baskets by the Prospectors early in the fourth period gave them a five-point cushion, but Feist drilled a 3-pointer to bring Burns back to within two.
After Grant Union hit another two baskets to go up by six, the Hilander defense clamped down and they never scored again.
          1     2     3     4     Final
GU    12   13   14    8        47
Bur   16     9   13   13       51
•••
Burns improved to 9-0 in the Wapiti League, 19-1 overall, with a 67-28 road win over Elgin on Saturday, Jan. 30.
The Hilanders will be home for two league games on Friday and Saturday, Feb. 5-6. Burns will host Union on Friday, and entertain Enterprise on Saturday.